You can create test buyer Amazon accounts to test your integration in Sandbox.
These accounts will be pre-loaded with test payment instruments and a set of shipping addresses. You can edit the test buyer account properties (except for the payment instruments) to help simulate various purchase scenarios.
Step 1
Select the «Integration» → «Test Accounts» item from the left-top menu: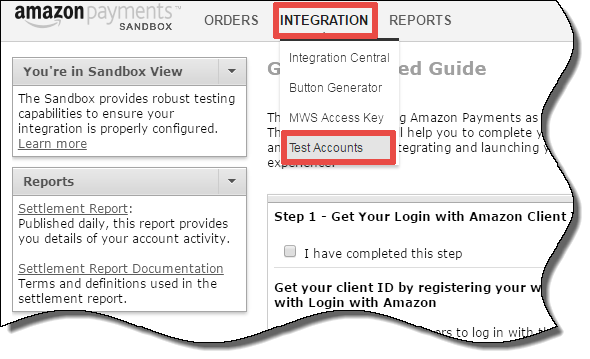 Step 2
Press the «Create a new test account» button: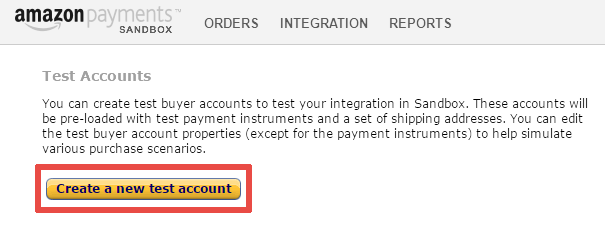 Step 3
You will see the «Create a test account» form.
Fill the «Login Settings» section.
Select some addresses in the «Shipping Addresses» section.
Press the «Create account» button