Magento 2 already has a nice standard «Place Order» button.
So I would prefer to use it instead of the submission button, which is autogenerated by the Spryng jsclient library: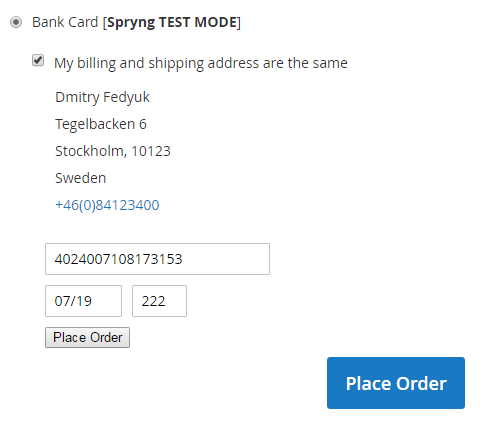 Is any possibility to submit the Spryng bank card form programmatically?
Maybe I could rely on the undocumented jsclient.submitCardForm method?