Step 1
Select the «OVER-THE-COUNTER/ATM BANKING» → «Bogus Bank Over-the-Counter» option from the «Source» dropdown on the Dragonpay payment form
Check the «I agree with the Terms and Conditions» checkbox.
Press the «Select» button:

Step 2
Click the «view the instruction online» link: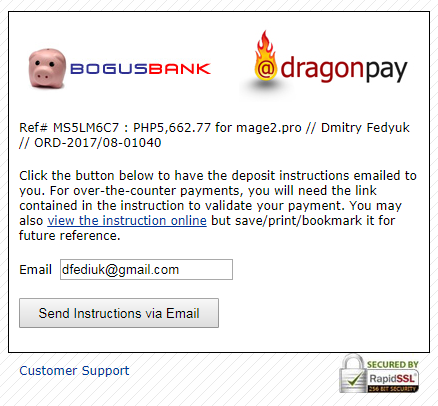 Step 3
You will see the «PAYMENT INSTRUCTIONS» page.
Click the link in in the «Step 2: Validate» section: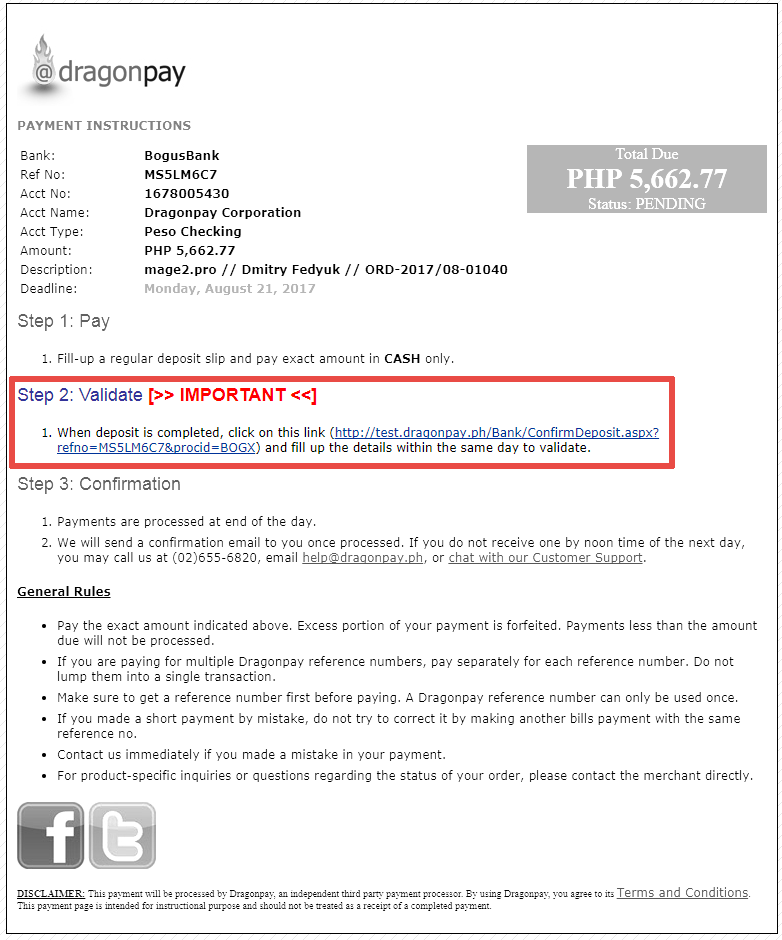 Step 4
Press the «Confirm» button: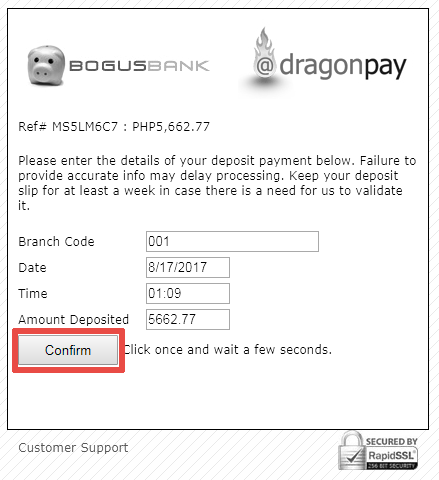 Step 5
You will see the «Successfully validated» message: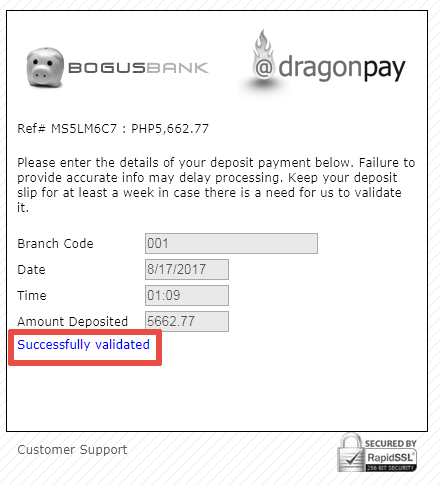 Unfortunately, Dragonpay does not provide a link to the customer to return to the store.