I have followed the instruction [Barclaycard] How to get a test account?, but the test credentials are invalid.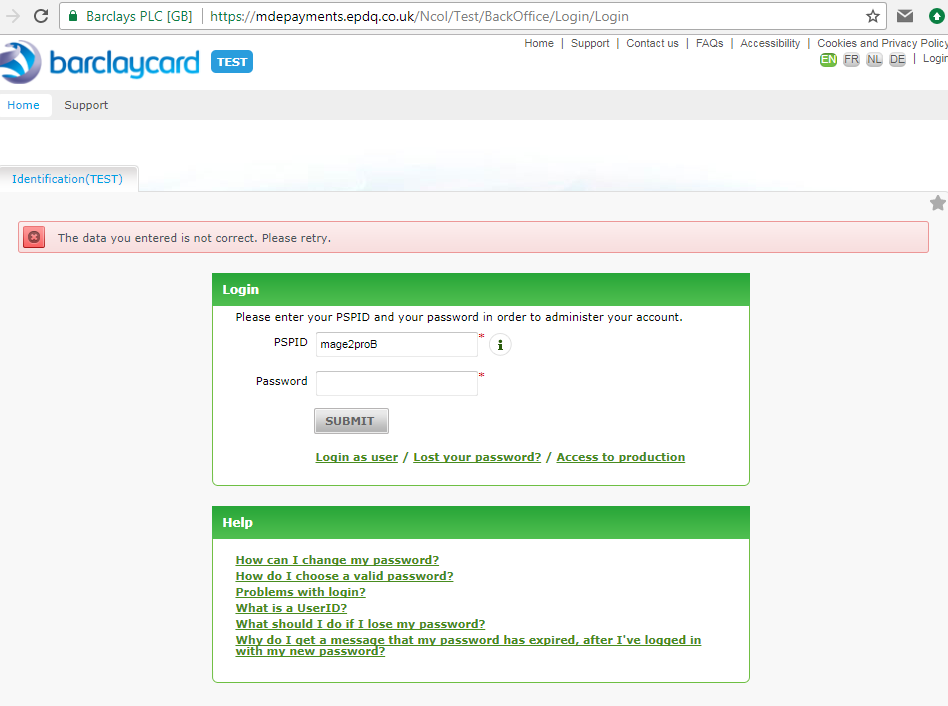 I have got a response from the Ingenico ePayments support (it looks like Ingenico ePayments develops and supports the Barclaycard payment service):
I have reconfigured your test PSPID so that it's under our white label partner, ePDQ.
I have reset your password and you will shortly receive a separate email requesting you to change your password.
I think, the bug is happened because Ingenico ePayments,PostFinance, and Barclaycard use the same merchants database.