It is supposed to be fixed by:
Switch to the «Boarding Requirements» tab.
Click the «To obtain the required entry values, please complete a FirstDataAU enrollment application» link.
But the link is not clickable.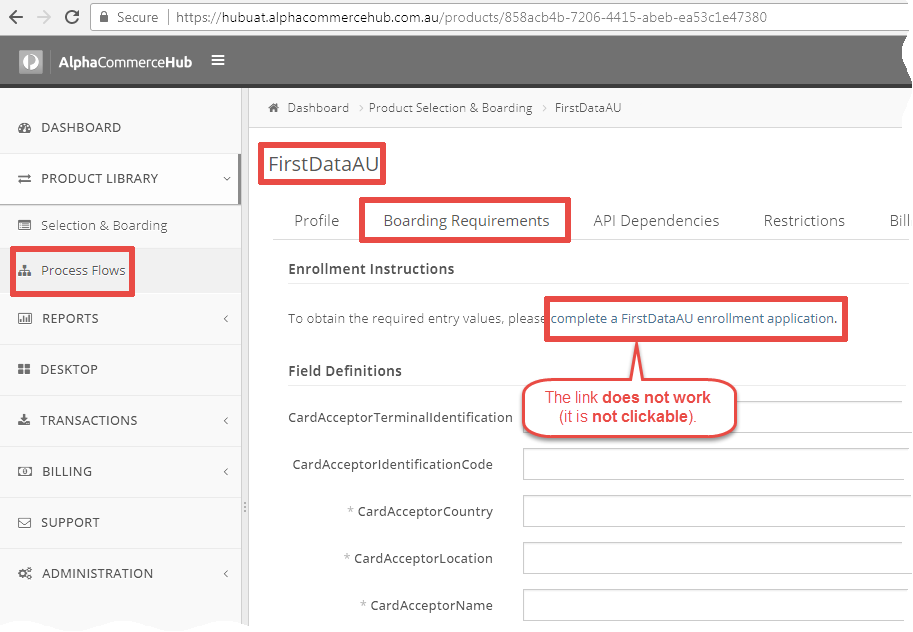 I have got an answer from AlphaCommerceHub:
I've updated the processes flows for the account I provided to Seb, this should now be working correctly for Auth and Capture.