Magento 2 throws an exception if your browser session already have 20 cookies set and Magento need set some additional cookies:
Unable to send the cookie. Maximum number of cookies would be exceeded.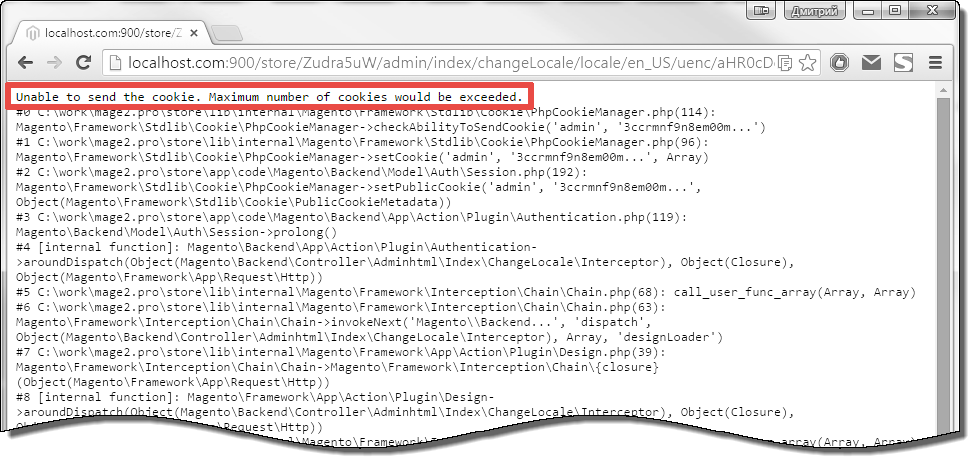 See the code:

I think this is the issue: Magento need handle the situation in some other way, not throwing an exception.
The issue is documented in Magento 2 issue tracker (#1500) and I expect it will be fixed to the Magento 2 Merchant Release date.
But now you need to clean some old cookies manually.
Here is an instructon for Google Chrome browser:
Open Developer Panel by pressing F12 key
Select the Resources tab at the top of the Developer Panel.
Select the Cookies tab at the left of the Developer Panel.
Navigate to your store's domain subitem of Cookies item:
Delete (by pressing DEL key) some cookies not related to Magento 2.
At the picture below I clean WooCommerce cookies: