1. The local bank card networks handle 47-48% of the Brazilian eCommerce payments, the international only 19-21%
So Stripe is good, but not enough!
Details: Distribution of payment methods in Brazil.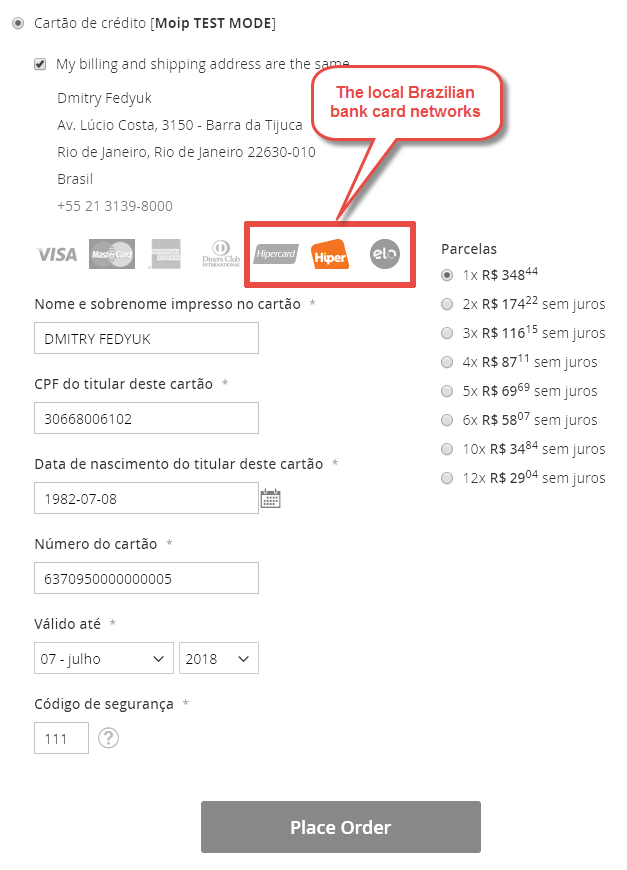 2. All the popular Moip internet shops provide installment options, and my extension provides it too
My small analysis: How is a bank card form implemented in the most popular eCommerce websites in Brazil?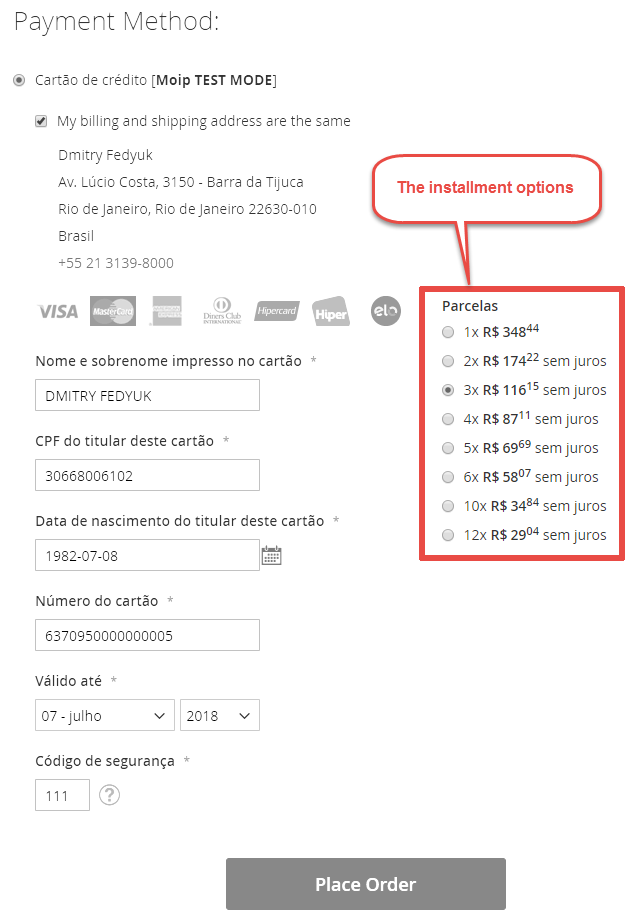 3. The local «Boleto bancário» payment option holds 24% of Brazilian market
A boleto invoice can be paid both offline or online via internet banking.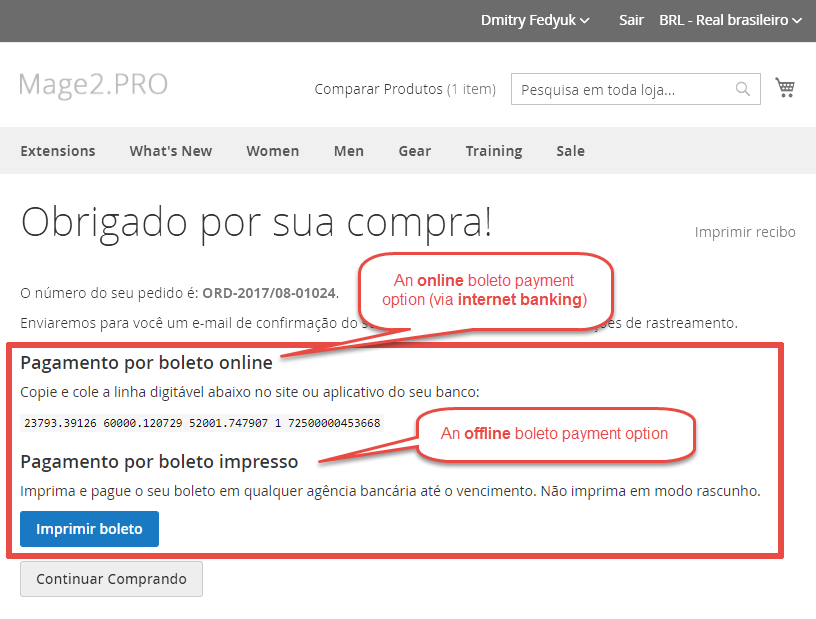 A printed boleto slip: