Step 1
Create a project in the Google Developers Console or select an existing one.
Step 2
Step 3
Generate a server API key and set it for the «Mage2.PRO» → «APIs» → «Google» → «Server API key» config option.
Step 4
Switch to the Overview tab in the API Manager's left sidebar.
Type the Google Fonts text in the central area's search box.
Click the Web Fonts Developer API link: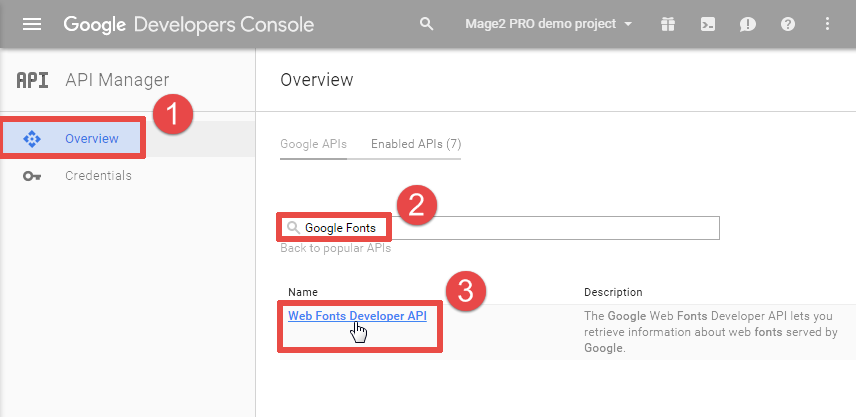 Step 5
Press the Enable API button: