How to create a project in the Google Developers Console
Step 1
Go to the Google Developers Console: https://console.developers.google.com/project and press the button Create project: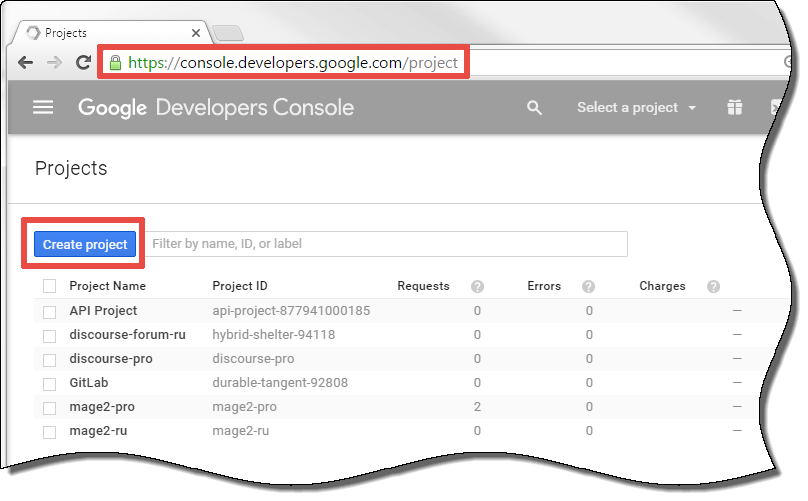 Step 2
Set the project's name and click the Create button: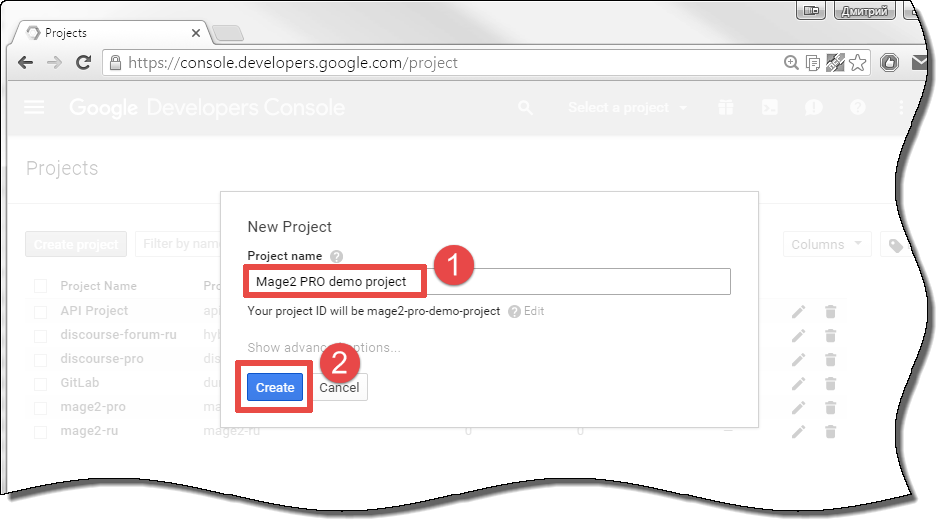 Step 3
You will see the project's dashboard page and a green mark in the idle section: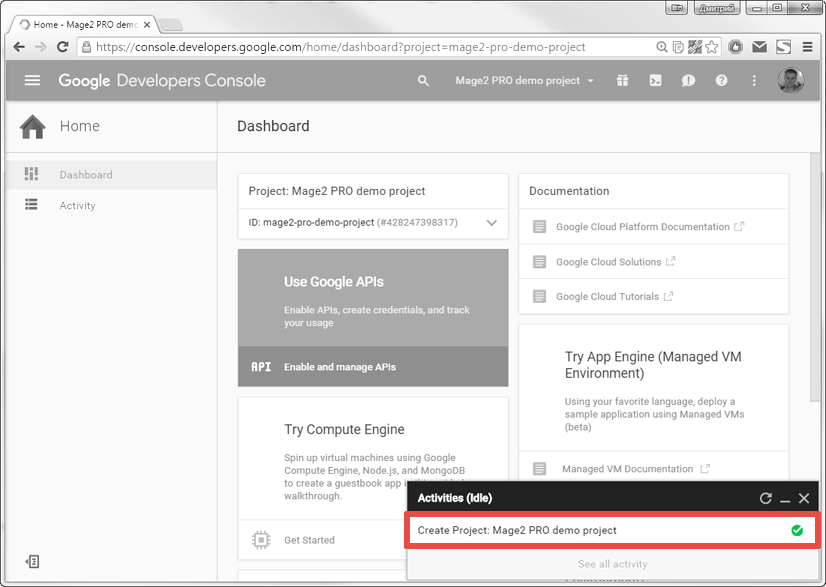 That's all! The project is created successfully. Now you need to setup required API's.